Ed is proud to give back to the community by partnering with excellent non-profit organizations. Original paintings and limited edition prints are often put on the auction block at events to raise funds for their causes.
More recently the #TEACHKIDSART project from West Mountain Drifters was launched. This endeavor is very near and dear to Ed's heart, as he believes that arts education for children is very important and his twin girls are often present with a brush in hand when he is painting in the studio.
Here's just a few of the organizations Ed has donated his work to over the years: Bonefish & Tarpon Trust, KeepEmWet, Rocky Mountain Elk Foundation, Captains for Clean Water, Coastal Conservation Association, and the Sawtooth Society.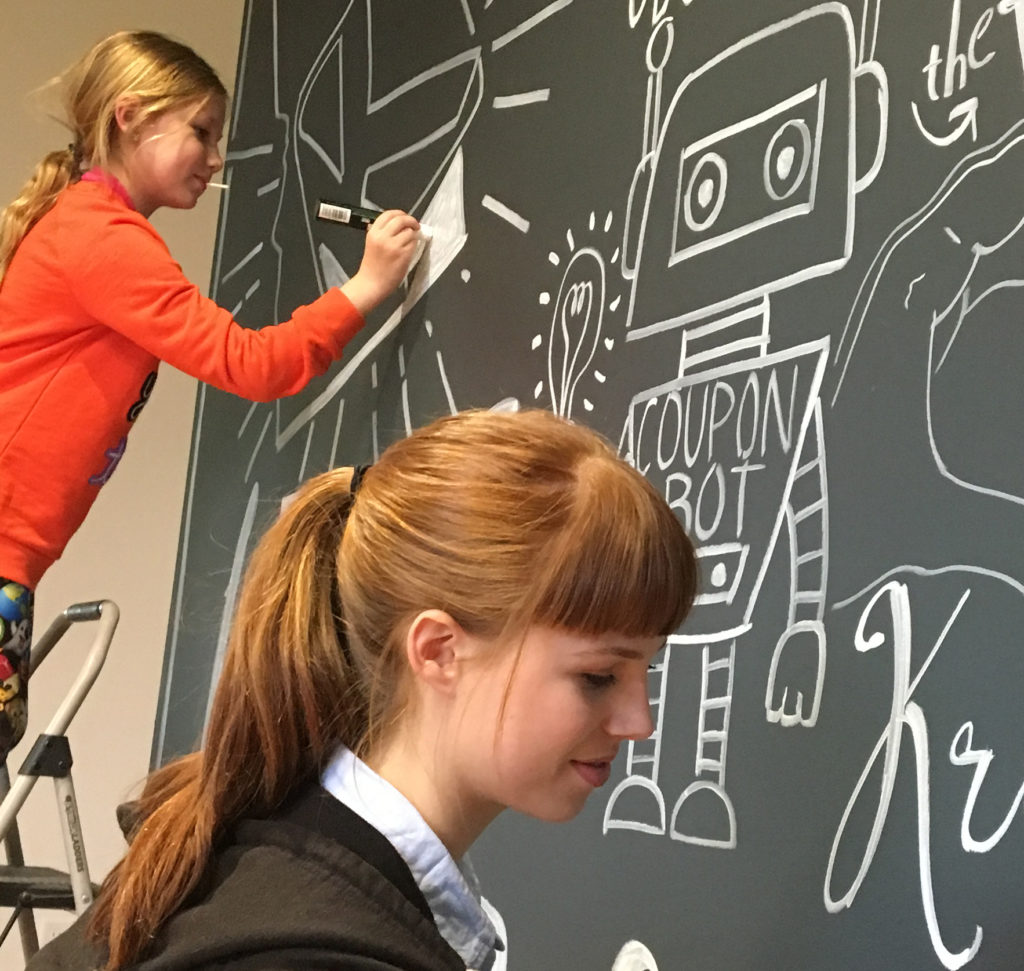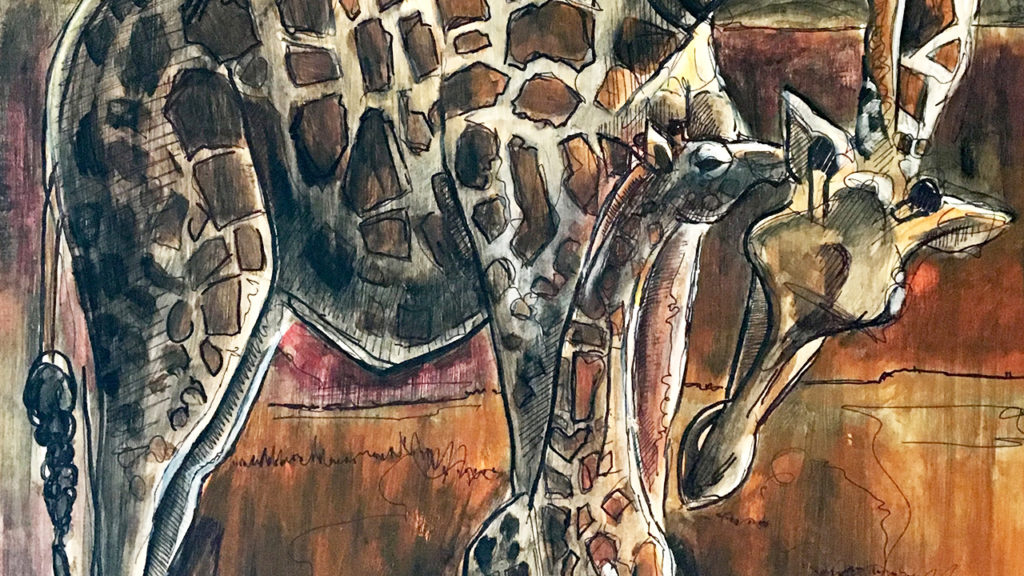 We were honored to participate in this year's Zoo Boise Zoobilee, where they sold the painting "Giraffes". This piece was inspired by Ed's journal pages from a trip to Mozambique. In 2013, Zoo Boise and Gorongosa National Park in Mozambique formed a long-term restoration partnership. Gorongosa National Park is one of the most bio-diverse places on the planet and Zoo Boise is helping to protect the many incredible species that call the park home.
An enormous bull elk mural
This every large mural was installed with the help of several small artists, and one very large one. Thanks to the BA Fisher Sales & Co. for the opportunity to test the process, and Ed Anderson for teaching!