If you haven't seen the Fall 2016 issue of BigLife Magazine yet, find yourself a copy. This colorful publication is hefty and rich with stories about life in western mountain towns. Ed was interviewed by editor-in-chief Ryan Waterfield; and the resulting Arts & Culture section's article features images of his journals and the large colorful paintings inspired by his travels.
Ed has been asked to become a regular contributor to BigLife. Look for future issues featuring Ed's signature style.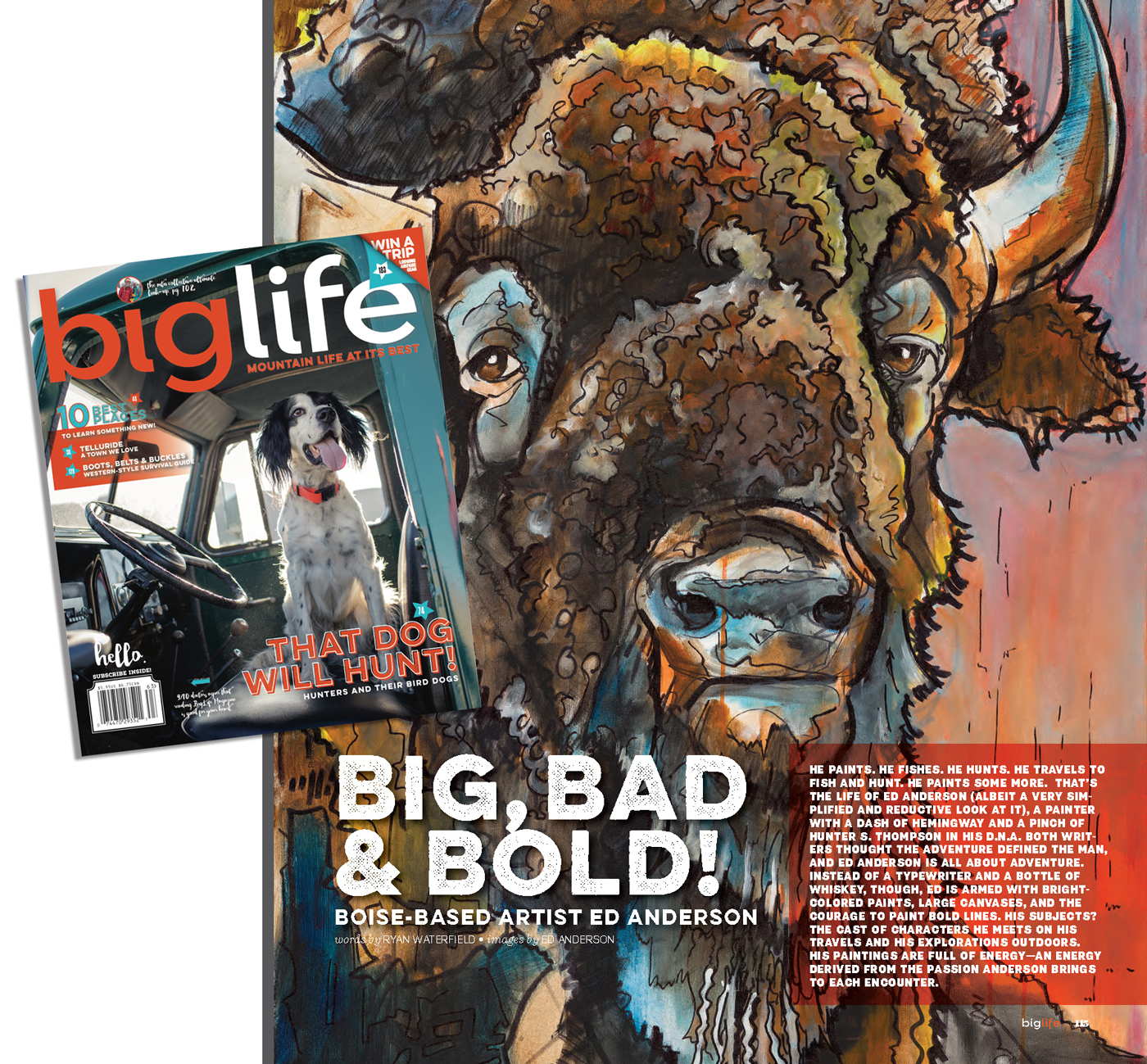 BigLife Magazine publishes four issues annually. The stories in its pages deliver viewpoints on life in the mountains, and discuss recreation, arts and culture, entrepreneurs, and issues specific to mountain towns. The magazine is distributed in Park City, Sun Valley, and Jackson Hole. You can also find a copy at select Barnes & Noble stores, and some Whole Foods stores in the West.
A big thanks goes out to the people at BigLife Magazine! We are excited about working together in the future.