Ed got to head out last fall with KeepEmWet and Fishbite Media. Boise happens to be one of the best trout fishing cities in America and, because of Boise State, it's a good football town. As always, the journals inform Ed's artwork. These are a couple sketchbook pages inspired by autumn fishing around the stadium. Ed pokes a little bit of fun at his friends in the SEC, but it is primarily the story of the lifestyle we all enjoy in the intermountain west. There are very few places one can enjoy a great football experience and catch monster trout.
It was a special privilege to be on the water and be part of what #KeepEmWet has going on. In the sport of fly fishing where getting a shot of a great fish can be dangerous, these guys have started an unbelievable movement to keep the animal in the water. And, the team knows how to gets really good shots. Keep up the great work guys. The photos included in the journal are those of Fishbite Media.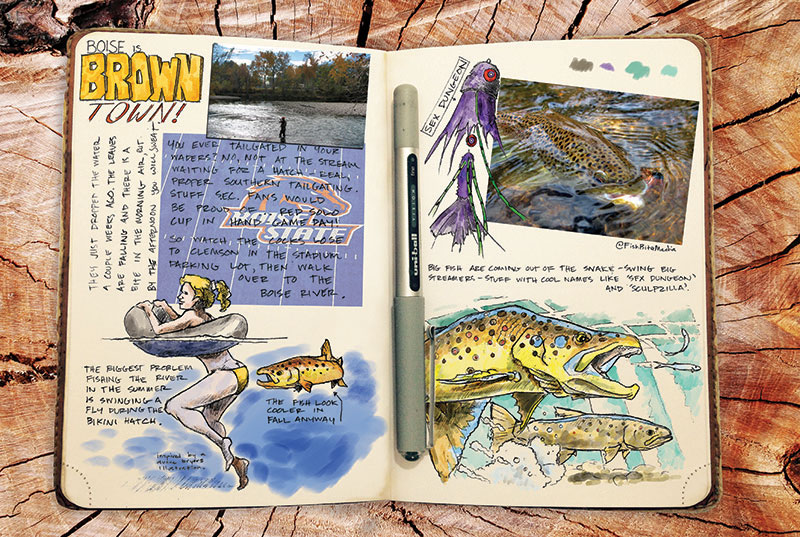 Here's the painting that came out of the trip. It is titled "The Chase"; 3.5 x 2 ft. acrylic and ink on canvas. The original is available. Please contact the studio directly. Limited edition prints are also available.
http://edandersonart.bigcartel.com/product/the-chase-triptych