We are excited that Gray's Sporting Journal has published "West Mountain Turkey" in a new story. This painting was inspired by Ed's experiences in the mountains of central Idaho at the No Business Lodge. The original is available. For more information contact the studio directly.
Turkey Insurgency and Gray's Sporting Journal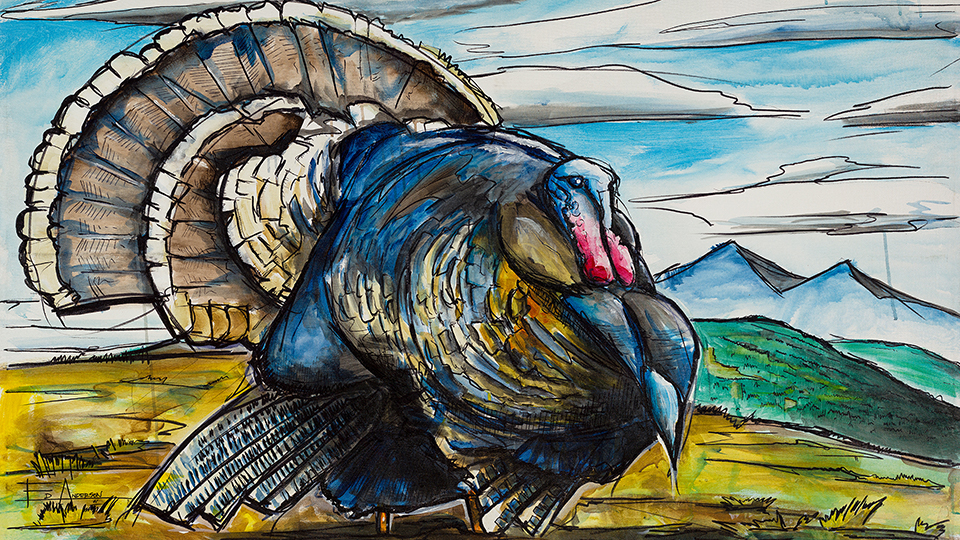 We are proud to be part of Gray's, and have been featured on the cover and within its pages several times. The magazine features a mix of fine sporting literature, art, photography and travel, and has been in existence since 1975. It is the publication of choice for sportsmen and women worldwide.